Welcome teachers, administrators, and parents!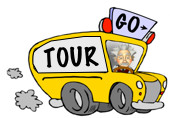 We offer an effective, affordable, and entertaining solution to Math fact mastery.
What is Factivation®?
Factivation!® is a compilation of the best tricks of the trade when it comes to Math facts. Familiar methods for Multiplication, like the Nines finger strategy, have been combined with new (and surprising!) tricks and chants to create a complete system that teaches every fact in the simplest, most brain-friendly way.
Who should use the program?
Factivation!® is recommended for 1st-5th grades, as it covers basic Addition, Subtraction, Multiplication, and Division facts: the foundation upon which all upper-level Mathematics instruction is built.
Does it work for all students?
Factivation!® is being successfully used in special ed classrooms, regular ed classrooms, gifted classrooms, and in homes across the USA and abroad. Read our testimonials to see how your colleagues feel about its effectiveness. We regularly receive unsolicited testimonials from excited teachers and parents!
Is everything available online?
Yes! Factivation!® members can login to access digital resources including streaming instructional videos, interactive Smartboard games, and downloadable printables/foldables. Each lesson comes equipped with a variety of resources from which the teacher may choose.
How many lessons are there?
There are 9 Multiplication/Division lessons. Most contain only three Focus Facts for the student to master before proceeding to the next lesson. There are 12 Addition lessons. Previously learned facts are reviewed within each lesson and the commutative property is reinforced throughout, allowing fewer facts to be explicitly taught.
What is the cost to become a member?
A basic Factivation!® teacher membership is $34.95/year and single home memberships are $19.95/year. It doesn't have to cost a fortune to be effective! Visit some of the sample lessons and you'll see what a great value this is!
Does it address Common Core?
Yes, all Factivation!® activities have been aligned to the Common Core standards. Links to the appropriate standard(s) are provided next to each printable heading to assist with lesson documentation.
Learn More with our One-Minute Video Samplers
At the heart of the Factivation!® program are its one-of-a-kind Math fact instructional videos. Lively music, dancing animals, and other eye-catching visuals make Math facts exciting for young learners! Click on any of the video excerpts below to learn more.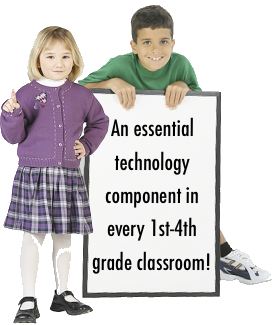 We've got the tools you need to teach all Math facts!
Let us help your students achieve 100% fact mastery. Factivation!® provides everything needed to reach your schools' CCSS fact fluency goals... AND MORE!
No more fact frustration!
Factivation!® includes components for all learning
and teaching
styles! Put it to work in your classroom (or home) today and see not only Math scores rise, but watch your students' Mathematical confidence soar!  Each teacher-designed lesson is equipped with a variety of flexible resources to fit into any classroom and even the most challenging of daily schedules. Videos, assessments, printables, foldables, visual aids, games, and more…

School and Home Versions Available. Get Discounts on Group & Site Licenses!We accept school PO's. Get started today!