26 Jun

Only Test What's Been Addressed!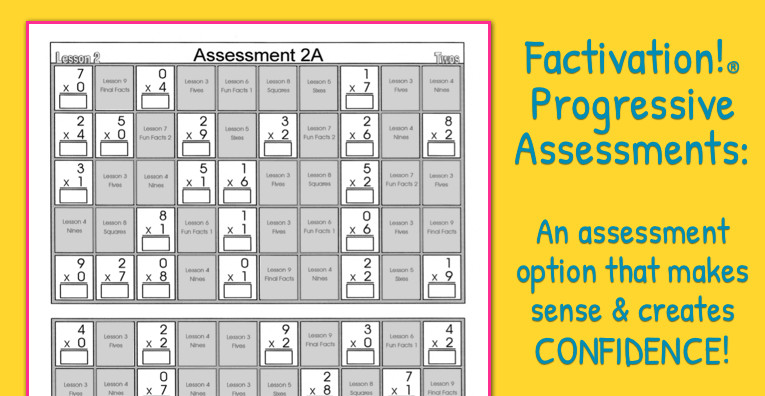 Progressive lesson assessments eliminate intimidation and create Mathematical confidence!
Each Factivation!® lesson includes several assessment options. One of which is the printable progressive assessments, designed to test only current and previously learned facts. This tutorial explains this valuable, versatile resource that can be used for both assessment and practice.