25 Jul

Teach place value- "COOL! Place Value" video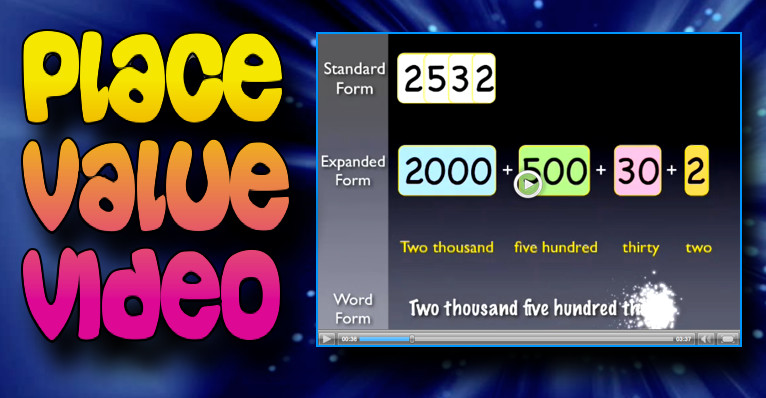 Teach place value to the thousands with this fun Factivation!® video!
CCSS.Math.Content.2.NBT.A.1 Understand that the three digits of a three-digit number represent amounts of hundreds, tens, and ones; e.g., 706 equals 7 hundreds, 0 tens, and 6 ones. 

CCSS.Math.Content.2.NBT.A.3 Read and write numbers to 1000 using base-ten numerals, number names, and expanded form. 
Want to get kids excited about Math when you teach place value??? The video game-like sound effects of this brief instructional video will make it a hit with your kids. This is a great introduction to place value your students will request this video again and again. Colorful animations illustrate the true value of each digit.
Teacher-created place value activities to extend learning:
The TpT activities below received excellent ratings and would complement our Place Value video perfectly!  Utilizing academic games in the classroom is a research-based strategy that increases student engagement and motivation.  We would encourage you to check out these interactive games/activities from talented teaching colleagues.  Teach place value today using the above video and these great TpT resources!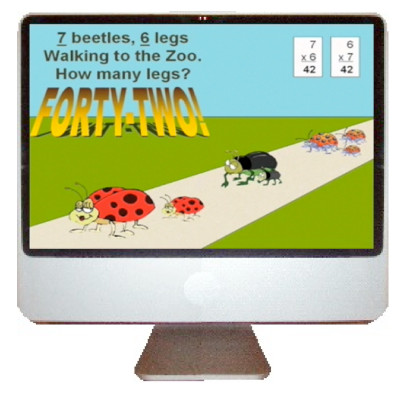 More Math Videos
We have more instructional videos for you right here at Factivation.com!  Our lessons teach students all basic Math facts though kid-friendly videos, CCSS-aligned printables, Smartboard games, and a variety of assessment options.  Check out some of our lessons now!
See Multiplication/Division lessons