Concept Printables
Concept Builder 4.1
Concept Builder 4.2
Concept Builder 4.3
Concept Builder 4.4
CCSS

1.0A.A.2

– Coming Soon

Hungry Adderpillar™ Activity 1
Adderpillar™ Concept Mat


See Intro for more Adderpillar™ activities!
[spacer]
Printable Assessments
One-Minute Assessment 4
Progressive Assessment 4
Factivation!® Assessment Tool
*For overall mastery tracking


[spacer]
Foldables
Fluency Building
Fluency Builder 4.1 (Addition)
Fluency Builder 4.2 (Subtraction)
Application Printables
Logical Links 4.1
Logical Links 4.2
Logical Links 4.3
Logical Links 4.4



[spacer]
Problem Solver 4.1
Problem Solver 4.2
[spacer]
Printable Games


[spacer]
Looking for
CCSS

2.OA.C.3
?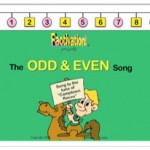 This fun Factivation!® singalong can be used as a springboard to classroom activities involving Odd and Even numbers!
[spacer] [/span3] [/row]